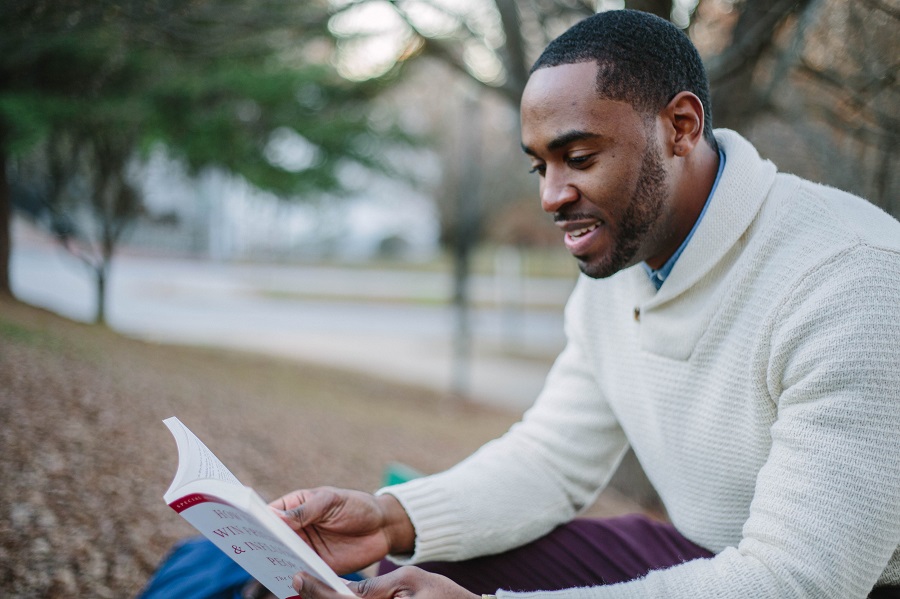 As a small business owner, you probably know that the key to your success is not just driven by the number of customer transactions, but also the way you manage your money.
Small-business owners need to be informed about every aspect of financing, from bookkeeping to cash-flow projections to effective management of funds. When it comes to money management, are you wasting money or using your resources wisely?
To help you better manage your money and boost your financial confidence, here are some recommended books on money management and other financial tips from the best authors out-there:
The Intelligent Investor, by Benjamin Graham, is probably the most important and influential value  investing book ever written. Warren Buffet described it as "by far the best book ever written on investing".
Benjamin Graham's objective was to provide an investment policy book for the ordinary investor. He succeeded in putting seemingly hard concepts into terms that could be understood and more importantly, implemented by the average investor.
Rich Dad Poor Dad is a book that advocates the importance of financial literacy (financial education), financial independence and building wealth through investing in assets, real estate investing, starting and owning businesses, as well as increasing one's financial intelligence to improve one's business and financial aptitude.
Robert T. Kiyosaki developed his unique economic perspective from two very different influences – his two fathers. One father (Robert's real father) was a highly educated man but fiscally poor. The other father was the father of Robert's best friend – that Dad was an eighth-grade drop-out who became a self-made multi-millionaire.
The Millionaire Next Door isn't a "how-to become a millionaire" book, but a compilation of observations about how the thoughts and actions of self-made millionaires differ from the typical middle-class worker. The basis of the content comes from a 20-year study of more than 1,000 real-world millionaires.
From the study data, the authors drew paradigms and conclusions about the keys to building high net worth. Wealth is more often the result of a lifestyle of hard work, perseverance, planning, and, most of all, self-discipline. This book will teach and show you what it takes to become a self-made millionaire.
The Richest Man in Babylon first appeared on the scene in 1926 as a series of informational pamphlets on basic financial management. One year later they were converted into a book
This book contains a series of financial parables, set in ancient Babylon. It's the story of a regular guy who used some basic financial sense to build a great deal of wealth.
The text of Think and Grow Rich is based on Napoleon Hill's earlier work The Law of Success, said to be the result of more than twenty years of study of many individuals who had amassed personal fortunes.
A study of their habits led Hill to create several laws of success. Think and Grow Rich condenses them, providing the reader with 13 principles in the form of a "Philosophy of Achievement". The book asserts that desire, faith and persistence can propel one to great heights if one can suppress negative thoughts.
Why do we lose money? It's easy to blame the economy or the financial markets-but the real trouble lies in the decisions we make. As a financial planner, Carl Richards grew frustrated watching people he cared about make the same mistakes over and over. They were letting emotion get in the way of smart financial decisions.
It's never too late to make a fresh financial start. As Richards writes: "We've all made mistakes, but now it's time to give yourself permission to review those mistakes, identify your personal behaviour gaps, and make a plan to avoid them in the future. The goal isn't to make the 'perfect' decision about money every time, but to do the best we can and move forward."
Many personal finance experts agree that successful budgeting and money management isn't about tactics. It's an issue of mentality. This book will teach you how rich people think. It compares the thoughts, habits and philosophies of the middle class to the world class when it comes to wealth.
The differences are as extreme as they are numerous. The strategy is simple: learn how rich people think, copy them, take action and get rich. The secret is not in the mechanics of money, but in the level of thinking that generates it. Once you learn to embrace this, your earning potential is limitless.
Conclusion
Whether written 100 years ago or very recently has no bearing on the basic financial management concepts and strategies described in these books.  Applying some of the philosophies shared will go a long way to helping attain financial freedom in a very short time.
What other books should have been on this list? Leave a comment below. If you like this post, please share with your friends.